In accordance with laws and regulations, we implement water quality risk management to the water quality after wastewater treatment through water quality inspection.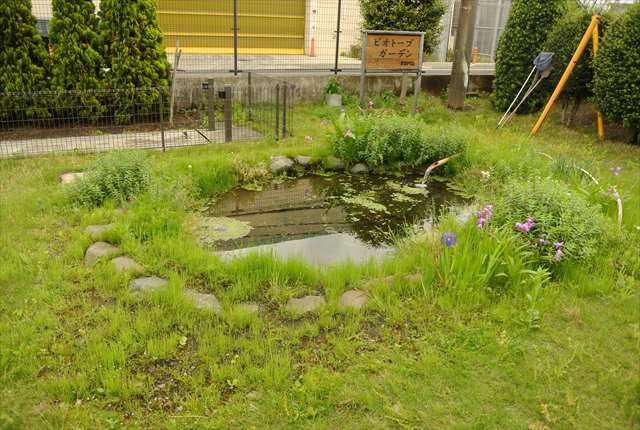 We use treated water and confirm the influence on organisms by biotope, prior to the river discharge. Also, in the biotope, conservation of living creatures such as native species is done, then the numbers of Stone Motsugo (Pseudorasbora parva) and Kawanina (Semisulcospira libertina) are increased, and Dragonfly Larva etc. that did not exist at first were found.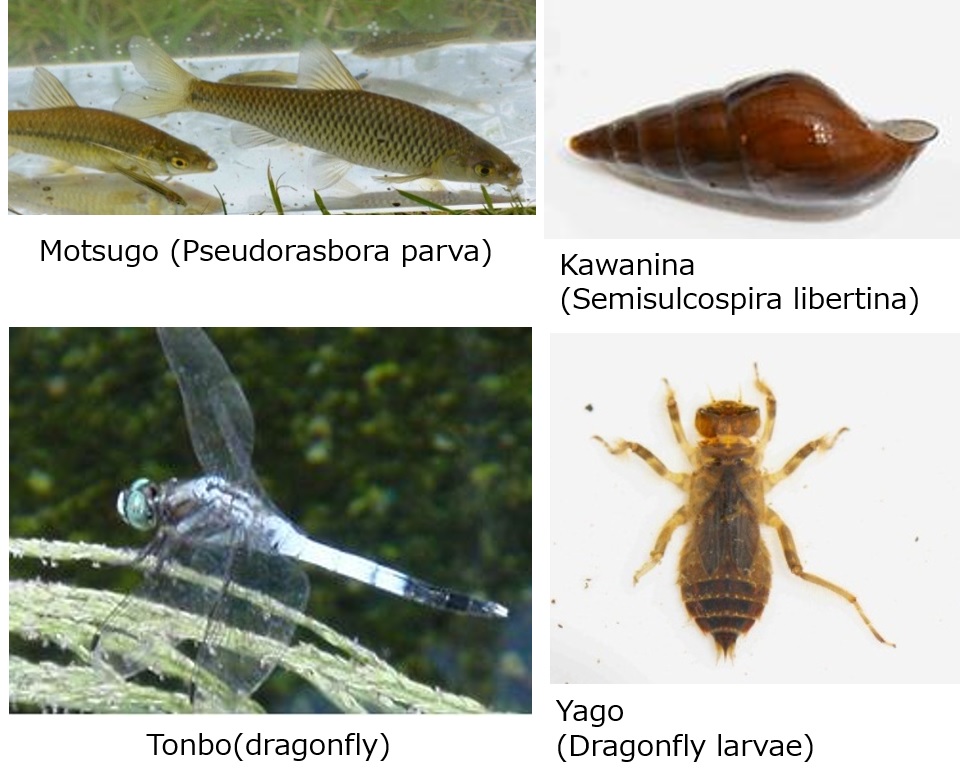 "A pond of factory wastewater where aquatic creatures live in" and "Garden consisting of native species plants"
Biotope is a place for living creatures.