②CO₂ reduction in the manufacturing/transporting process
CO₂ reduction in the manufacturing/transporting process
T.RAD will actively work to reduce CO₂ in all corporate activities, including the product manufacturing and transportation process. We will make company-wide efforts toward "Carbon Neutral", such as the realization of energy-saving factories that utilize natural energy, CO₂ reduction in the entire supply chain, rebuilding of the global production system, and reduction of logitics itself.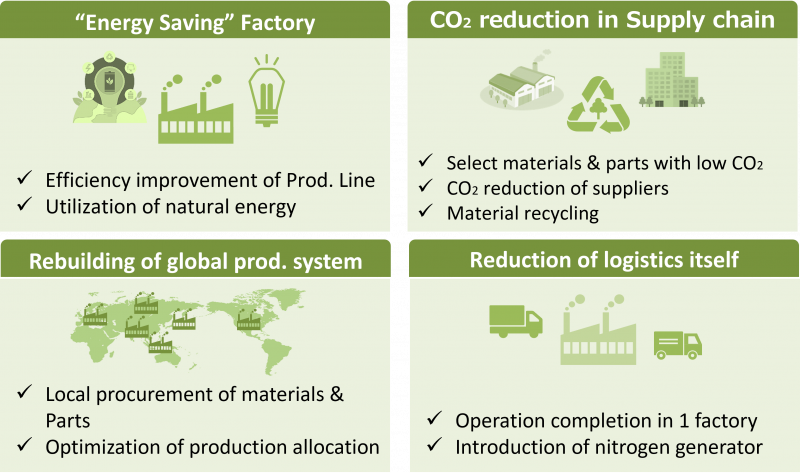 Aiming to realize an "energy-saving factory"
- Construction of Hadano No. 3 Factory
We are currently constructing a new Hadano factory as a model for an "energy-saving factory" (scheduled to be completed in March 2022). We are promoting the introduction of air conditioning systems that use groundwater and heat exchangers, including the use of solar power generation, and aim to be a factory that is friendly to both people and nature by using a new air conditioning system that utilizes heat exchange technology.