Activities in Japan
Kanagawa Prefecture: Cleanup Activities of Kuzuha River
We clean the river to which we drain the factory waste water in cooperation with city officials and local residents.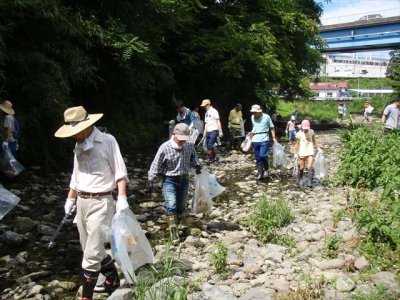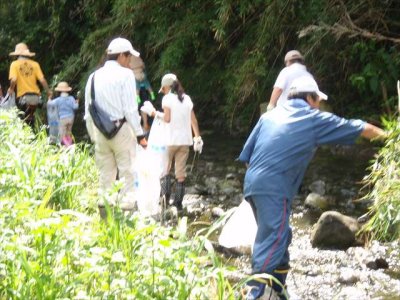 Factory tour for local elementary school students
At Shiga Works, we conduct factory tours every year to provide elementary school
students with an opportunity for social studies.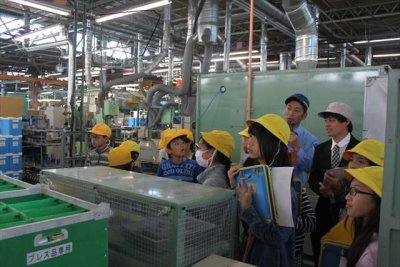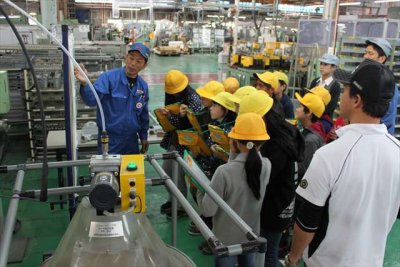 School road watch and traffic safety activities
We conduct school road watch with local residents when elementary school students go to school, contributing to local traffic safety activities.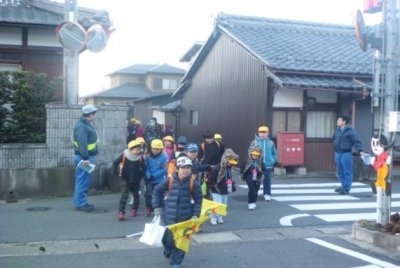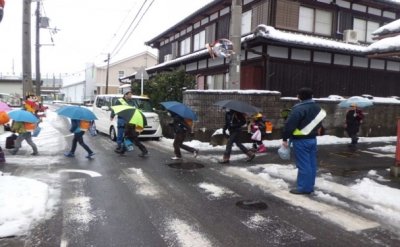 Clean-up activities
We regularly clean up around each factory.